Week three, and we are starting to be creative 😉
After spending probably way more time than I should to sort out one of my nails, screws and bits draws. I thought now would be a good time to make a new bird table for the garden. The one we have is falling to bits…
So with the help of my youngest, who wanted to have a go at cutting some wood I got going on it. I'm having to work with the spare wood we have, so the design is one I'm making as I go along…..
While the weather is still nice, I have been trying to do a bit of drawing with charcoal. Never done it before, and yes, it's harder than I thought it would be, and does make a mess….But I will persist, when I have a bit more time to sit.
Just relaxing…. the dog's life…..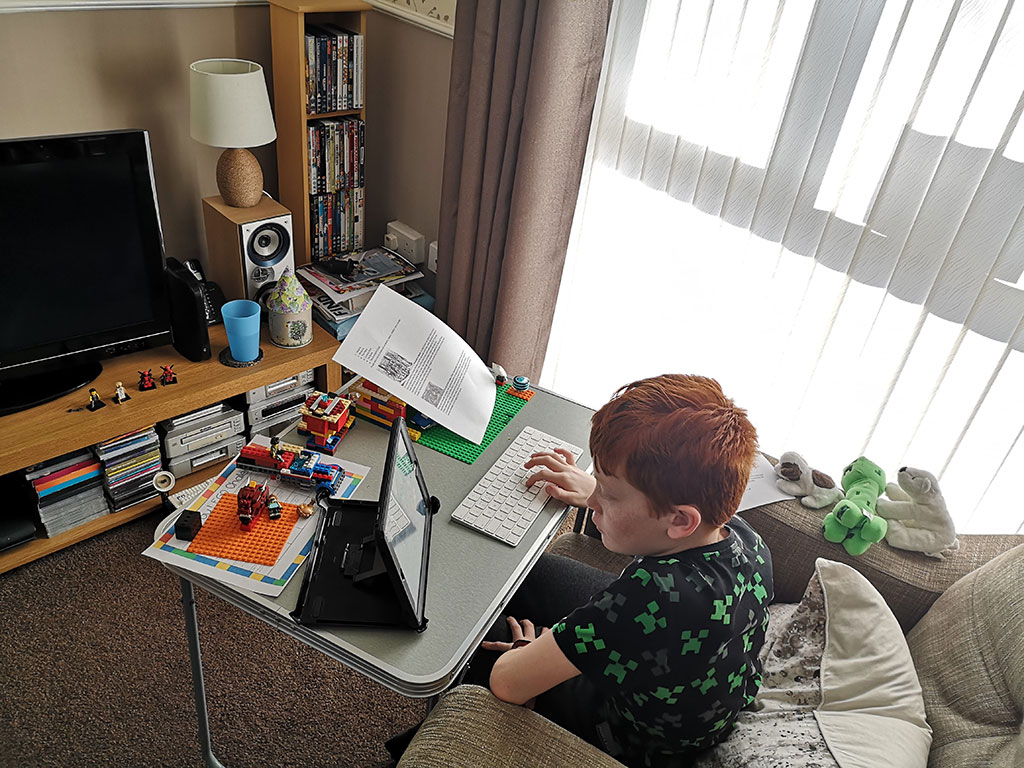 Ryan doing some of his school work set for over the Easter holiday….
Speaking of Easter. This one's having an Easter Egg Breakfast…..
Decided to let my wife have a go at cutting my hair. I think she did a good job, even convinced my youngest to get his done, as long as he got more time on Fortnite… Can not get the eldest son under the clippers though 🙂
Gave this bad boy a go the other day. Needed to sand down a ceiling, and it got a little dusty…..
Tadpole update: They are doing well, and the wife decided to make a quick pond for them 🙂
And here's Ryan putting his Street Monkeys moves into action while he can't go to classes.
If you haven't, check out Week 1 and Week 2 posts.