My Plex tv show collection is getting bigger by the week, but I'm not getting much time to watch much of them. So going to make an effort to get through a batch that's at the top of my list, starting with the below….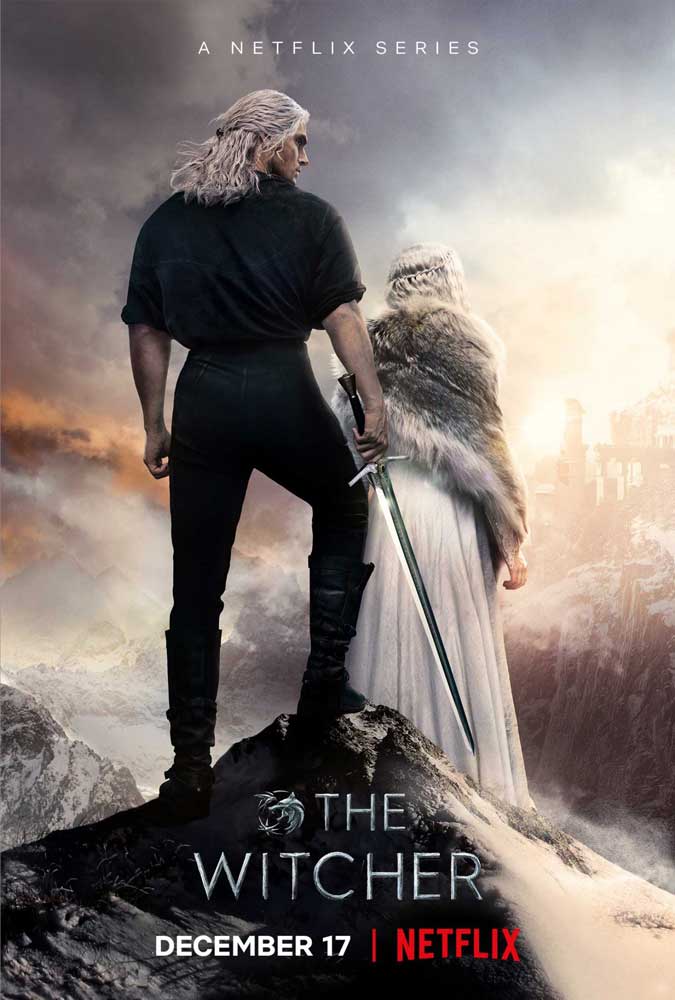 Witcher Season 2:
Season two begins with the victory of the northern kingdoms in the battle of Sodden. Geralt decides to take his Child Surprise, Princess Ciri (Freya Allan) of Cintra, to Kaer Morhen, a fortress where witchers train and rest, in a bid to keep her safe.
Peacekeeper Season 1:
After recovering from the injuries he suffered during the events of The Suicide Squad (2021), Christopher Smith / Peacemaker is forced to join the mysterious A.R.G.U.S. black ops squad "Project Butterfly". They are on a mission to identify and eliminate parasitic butterfly-like creatures in human form in the United States and around the world.
The Book Of Boba Fett Season 1:
Boba Fett and Fennec Shand attempt to make a name for themselves in the galaxy's underworld by taking over the territory once controlled by Jabba the Hutt.
Staged Season 1 and 2:
In the first series, Michael Sheen and David Tennant play fictionalised versions of themselves, trying to rehearse a performance of Luigi Pirandello's Six Characters in Search of an Author during lockdown via videoconference, while the underconfident director, Simon, struggles to keep control of the production.
The second series follows the "real" Michael and David following the success of the first series of Staged. Simon begins work on an American remake of the first series but Michael and David are not asked to reprise their roles.
Hawkeye Season 1:
One year after the events of Avengers: Endgame (2019), Clint Barton must partner with Kate Bishop to confront enemies from his past as the Ronin in order to get back to his family in time for Christmas.
Arcane Season 1:
Amidst the escalating unrest between the rich, utopian city of Piltover and the seedy, oppressed undercity of Zaun, sisters Vi and Jinx find themselves on opposing sides of a brewing war over clashing convictions and arcane technologies.
The World According To Jeff Goldblum Season 1 and 2:
The premise of the show is, because it's the world according to Jeff Goldblum, it's me with all the information and experience that my life has entailed up til this point now plopping me I go the world of and exploration of one thing or another. It's not as if I do some extra homework/research/bone up on it so that I tend to know something about it and then tell you about it. No, it's not like that. — Jeff Goldblum, host.
The series follows Jeff, in which he 'explores the world'. He does this by covering topics such as video games, ice-creams and sneakers by chatting with influencers and experts with broad knowledge and experience in these particular subjects.
The Strain:
The show centers around Dr. Ephraim Goodweather, the head of the CDC's New York-based Canary Project, who is called upon to investigate an airplane landing wherein everyone aboard is dead. What his team discovers is a viral outbreak that has similarities to an ancient strain of vampirism. The virus begins to spread and Goodweather works with his team and a group of the city's residents to wage a war to save humanity.