Only three months since my last audiobook list, and I easily managed to get through the four Science of Discworld books. I have had a fair bit of time to listen to them while working from home, so now it's time for a handful more…
Red Dwarf: Better Than Life – Grant Naylor
Red Dwarf – Better Than Life is the second and final instalment of this hilarious sci-fi comedy.
Narrated by Chris "Rimmer" Barrie, Better Than Life finds the crew trapped in a mind-boggling computer game that is threatening their lives and safety of the ship. One by one, they enter the game to rescue each other – and one by one, they become trapped! Holly will have to use his mega brain to solve this one.
Very Good, Jeeves – P. G. Wodehouse
An outstanding collection of Jeeves stories, every one a winner, in which Jeeves endeavours to give satisfaction: By saving a grumpy cabinet minister from being marooned and attacked by a swan – in the process saving Bertie Wooster from his impending doom…By rescuing Bingo Little and Tuppy Glossop from the soup (twice each)…By arranging rather too many performances of the song 'Sonny Boy' to a not very appreciative audience…And by a variety of other sparkling stratagems that should reduce you to helpless laughter. This early collection shows P.G.Wodehouse at the top of his game, writing with sublime wit and delicacy of plotting.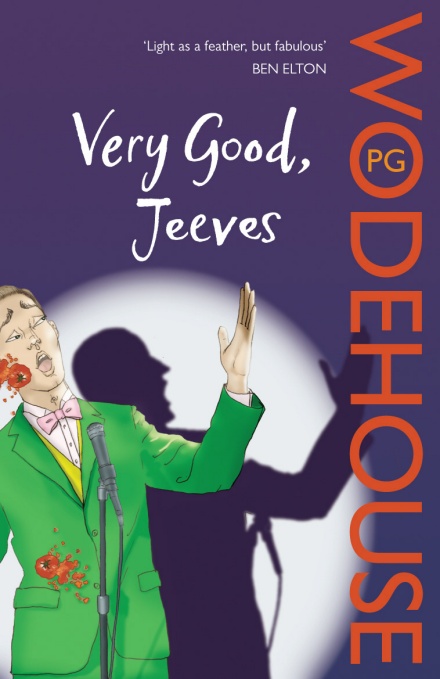 The Andromeda Strain – Michael Crichton
A team from an air force base is deployed to recover a military satellite which has returned to Earth, but contact is lost abruptly. Aerial surveillance reveals that everyone in Piedmont, Arizona, the town closest to where the satellite landed, is apparently dead. The duty officer of the base tasked with retrieving the satellite suspects that it returned with an extraterrestrial contaminant and recommends activating "Wildfire", a protocol for a government-sponsored team of scientists intended to contain threats of this nature.
The Wildfire team, led by Dr. Jeremy Stone, believes the satellite—intentionally designed to capture upper-atmosphere microorganisms for bio-weapon exploitation—returned with a deadly microorganism that kills through nearly instantaneous blood clotting. Upon investigating Piedmont, the team discovers that the townspeople either died in mid-stride or went "quietly nuts" and committed bizarre suicides. Two survivors—the sick, Sterno-addicted, geriatric Peter Jackson and the constantly bawling infant Jamie Ritter—are biological opposites who somehow survived the organism.
Jackson, Ritter, and the satellite are taken to the secret underground Wildfire laboratory, a secure facility equipped with every known capacity for protection against microorganisms escaping into the environment. Wildfire is hidden in a remote area near the town of Flatrock, Nevada, sixty miles from Las Vegas, concealed in the sub-basements of a legitimate Department of Agriculture research station. Dr. Hall is the only scientist authorized to disarm the automatic self-destruct mechanism; he is an unmarried male and thus presumed to make the most dispassionate decisions during crisis.
Further investigation determines that the deaths were caused by an extraterrestrial microbe transported by a meteor that crashed into the satellite, knocking it from orbit. The microbe contains chemical elements required for terrestrial life and appears to have a crystalline structure, but lacks the DNA, RNA, proteins, and amino acids present in all forms of terrestrial life, and directly transforms energy to matter with no discernible byproducts. The microbe, code named "Andromeda", mutates with each growth cycle, changing its biological properties.
The scientists learn that the current form of Andromeda grows only within a narrow pH range; in a too-acidic or too-alkaline growth medium, it will not multiply. Andromeda's ideal pH range is 7.39–7.43, within the range found in normal human blood. Jackson and Ritter survived because both had abnormal blood pH (Jackson acidotic from consumption of Sterno and aspirin, Ritter alkalotic from hyperventilation). However, by the time the scientists realize this, Andromeda has mutated into a form that degrades the lab's plastic seals and escapes its containment. Trapped in a contaminated lab, Burton demands that Stone inject him with a "universal antibiotic"; Stone refuses, arguing it would render Burton too vulnerable to infection by other harmful bacteria. Burton survives because the mutated Andromeda is no longer pathogenic.
The mutated Andromeda attacks the synthetic rubber door and hatch seals within the Wildfire facility, rapidly migrating toward the upper levels and the surface. The self-destruct nuclear weapon is automatically armed when it detects the containment breach, triggering its detonation countdown to prevent the spread of the infection. As the bomb arms, the scientists realize that given Andromeda's ability to generate matter directly from energy, the organism would be able to consume the released energy and ultimately benefit from a nuclear explosion, forming a large indestructible biofilm within a day.
To halt the detonation, Hall must insert a special key he carries into an emergency substation, one of which should be accessible from any location in Wildfire. Unfortunately, he is trapped in a section which, due to an oversight, has no substation. He must navigate Wildfire's obstacle course of automatic defenses to reach a working substation on an upper level. He barely disarms the bomb in time before all the air is evacuated from the deepest level of the Wildfire complex, which contains the remainder of the team and their assistants. Andromeda is suspected to have eventually mutated into a benign form and migrated to the upper atmosphere, where the oxygen content is lower, better suiting its growth.
The Andromeda Evolution – Michael Crichton
Fifty years after The Andromeda Strain made Michael Crichton a household name–and spawned a new genre, the technothriller–the threat returns, in a gripping sequel that is terrifyingly realistic and resonant.
The Evolution is Coming.
In 1967, an extraterrestrial microbe came crashing down to Earth and nearly ended the human race. Accidental exposure to the particle–designated The Andromeda Strain–killed every resident of the town of Piedmont, Arizona, save for an elderly man and an infant boy. Over the next five days, a team of top scientists assigned to Project Wildfire worked valiantly to save the world from an epidemic of unimaginable proportions. In the moments before a catastrophic nuclear detonation, they succeeded.
In the ensuing decades, research on the microparticle continued. And the world thought it was safe…
Deep inside Fairchild Air Force Base, Project Eternal Vigilance has continued to watch and wait for the Andromeda Strain to reappear. On the verge of being shut down, the project has registered no activity–until now. A Brazilian terrain-mapping drone has detected a bizarre anomaly of otherworldly matter in the middle of the jungle, and, worse yet, the tell-tale chemical signature of the deadly microparticle.
With this shocking discovery, the next-generation Project Wildfire is activated, and a diverse team of experts hailing from all over the world is dispatched to investigate the potentially apocalyptic threat.
But the microbe is growing–evolving. And if the Wildfire team can't reach the quarantine zone, enter the anomaly, and figure out how to stop it, this new Andromeda Evolution will annihilate all life as we know it.
Gotta get theroux this – Louis Theroux
From much-loved documentary maker Louis Theroux comes a funny, heartfelt and entertaining account of his life and weird times in TV. In 1994 fledgling journalist Louis Theroux was given a one-off gig on Michael Moore's TV Nation, presenting a segment on apocalyptic religious sects. Gawky, socially awkward and totally unqualified, his first reaction to this exciting opportunity was panic. But he'd always been drawn to off-beat characters, so maybe his enthusiasm would carry the day. Or, you know, maybe it wouldn't. In Gotta Get Theroux This, Louis takes the reader on a joyous journey from his anxiety-prone childhood to his unexpectedly successful career that has seen him immersed in the weird worlds of paranoid US militias and secretive pro-wrestlers, get under the skin of celebrities and tackle gang culture in San Quentin prison, all the time wondering whether the same qualities that make him good at documentaries might also make him bad at life. Filled with wry observation and self-deprecating humour, this is Louis at his most insightful and honest best.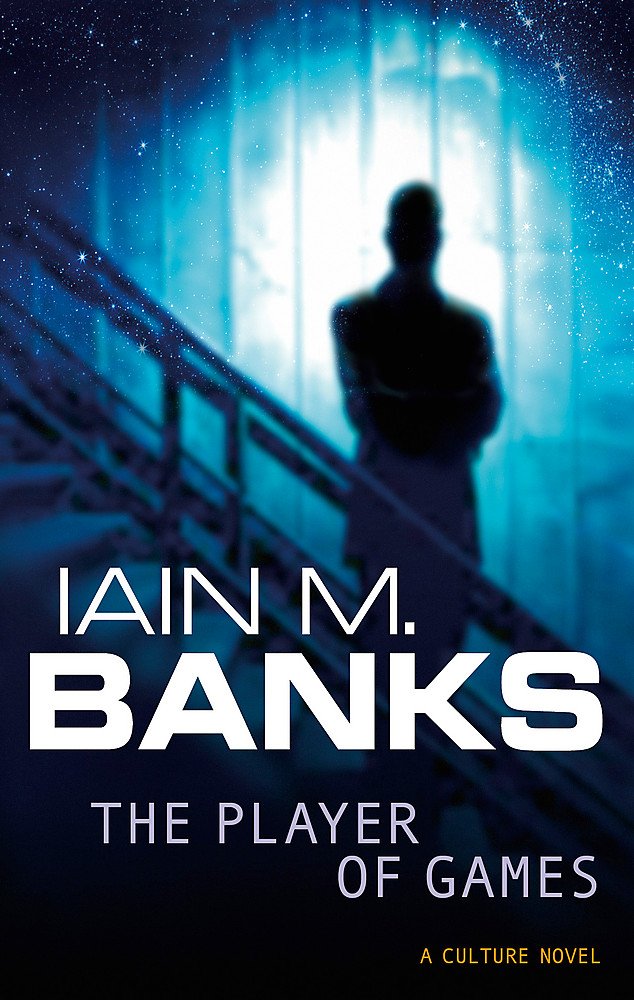 The Player of Games – Iain M. Banks
Jernau Morat Gurgeh, a famously skillful player of board games and other similar contests, lives on Chiark Orbital, and is bored with his successful life. The Culture's Special Circumstances inquires about his willingness to participate in a long journey, though won't explain further unless Gurgeh agrees to participate. While he is considering this offer, one of his drone friends, Mawhrin-Skel, which had been ejected from Special Circumstances due to its unstable personality, convinces him to cheat in one of his matches in an attempt to win in an unprecedented perfect fashion. The attempt fails, but Mawhrin-Skel uses its recording of the event to blackmail Gurgeh into accepting the offer, but only on the condition that Mawhrin-Skel be admitted back into Special Circumstances as well.
Gurgeh spends the next two years travelling to the Empire of Azad in the Small Magellanic Cloud, where a complex game (also named Azad) is used to determine social rank and political status. The game itself is sufficiently subtle and complex that a player's tactics reflect their own political and philosophical outlook. By the time he arrives, he has grasped the game but is unsure how he will measure up against opponents who have been studying it for their entire lives.
Gurgeh lands on the Empire's home planet of Eä, accompanied by another drone, Flere-Imsaho. As a Culture citizen, he naturally plays with a style markedly different from his opponents, many of whom stack the odds against him one way or another, such as forming backroom agreements to cooperate against him (which is allowed by the game's rules). As he advances through the tournament he is matched against increasingly powerful Azad politicians, and ultimately the Emperor himself in the final round. The final contests take place on Echronedal, the Fire Planet, which undergoes a natural conflagration fueled by native plants that produce huge amounts of oxygen. The final game is timed to end when the flames engulf the castle where the event takes place, symbolically renewing the Empire by fire. However, faced with defeat, the Emperor orders his men to kill all the spectators and attempts to kill Gurgeh. Instead, the Emperor is killed by a shot from his own weapon that was deflected by Flere-Imsaho (who later refuses to tell Gurgeh if it was coincidental).
Flere-Imsaho reveals that Gurgeh's participation was part of a Culture plot to overthrow the corrupt and savage Empire from within, and that he, the player, was in fact a pawn in a much larger game. He is further told that in the aftermath of the final game, the Empire of Azad collapsed without further intervention from the Culture. Although Gurgeh never discovers the whole truth, in the final sentences of the novel the narrator is revealed to be Flere-Imsaho, who had been disguised as Mawhrin-Skel to manipulate Gurgeh into taking part in the game.