One of the ways I try to keep from going completely insane is when I can, I read, listen and watch some of my media that I have collected over the years. As time is something I don't have a lot of, audiobooks and podcasts are my main goto choices. These I can listen to when walking the dog, cycling to work, at work or even when I'm in the kitchen.
When watching I use my Plex server that I set up (I will do a post about that) which is great as I can watch and listen to my media on my phone, tablet, pc, tv and even the xbox if needed at home or away.
Here are all the things I have lined up at the moment that I'm slowly getting through. When I'm done I will give them a rating out of 5. Some might last longer than this and might be also still in the next media post(that Karl Pilkington book I have been reading for a long time….)
Audio Books
Artemis Fowl and The Arctic Incident by Eoin Colfer (book 2)
Artemis's father has been missing for almost two years. His location? The Arctic Circle, where the Russian Mafia are holding him prisoner. Now Artemis must execute a daring rescue operation to get his father back.
But that's not his only problem. Since abducting one of an underground race of armed and dangerous fairies, Artemis has become their prime suspect for any human wrongdoing. Elfin Captain Holly Short has accused him of supplying illegal human power cells (aka AAA batteries) to the goblin gangs. There's going to be a terrifying uprising – but at least it will get Artemis away from his computer and he'll meet some new people.
It's just a pity most of them want to kill him.
 3.2/5
Rogue Planet by Greg Bear Star Wars (book 6)
The story takes place a few years after the events of Star Wars: Episode I – The Phantom Menace. Young Anakin Skywalker chafes under his new life as a Jedi apprentice. He sneaks away from Obi-Wan Kenobi to participate in and gamble on deadly flying games. This is interrupted by a Blood Carver assassin.
The Jedi Council decides Anakin would be best served to send him with Obi-Wan to investigate the remote world of Zonama Sekot, a world that produces organic spacecraft. A Jedi has gone missing on Sekot.
A battle squadron pursues the two Jedi; it is headed by a weapons designer that has already blueprinted the Death Star. Commander Tarkin, the future Grand Moff Tarkin becomes involved as well.
Blood Carver assassins appear again, the Jedi grow their own ship and no less than two fleets threaten the planet.
 3/5
Outbound Flight – Star Wars (book 7) – Timothy Zahn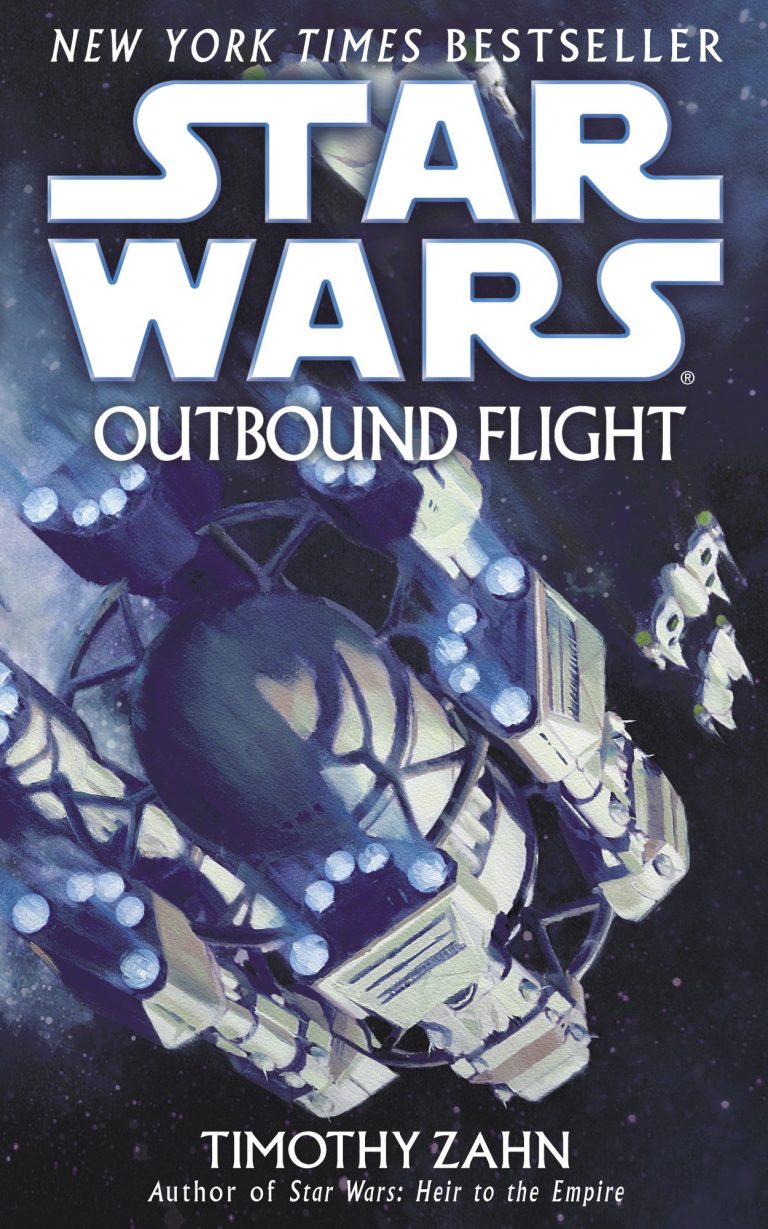 The book, which is set five years after the events 1999 film Star Wars: Episode I – The Phantom Menace, tells the story of the mysterious Outbound Flight Project mentioned in Heir to the Empire (1991), Specter of the Past (1997), Vision of the Future (1998), and Survivor's Quest (2004).
 3.3/5
Reading
An Idiot Abroad: The Travel Diaries of Karl Pilkington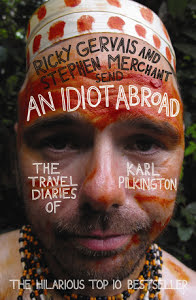 Presenting the Travel Diaries of Karl Pilkington: Adventurer. Philosopher. Knob head. Karl Pilkington isn't keen on travelling. Given the choice, he'll go on holiday to Devon or Wales or, at a push, eat English food on a package holiday in Majorca. Which isn't exactly Michael Palin, is it? So what happened when he was convinced by Ricky Gervais and Stephen Merchant to go on an epic adventure to see the Seven Wonders of the World? Travel broadens the mind, right? You'd think so…
 0/5

The story opens in Shellie's apartment, where a drunken former fling is furiously rapping on her door, demanding to be let in. Shellie is obviously scared, but is comforted by Dwight who has since gotten a new face (see A Dame To Kill For). Dwight tells the barmaid to let the man and his ensuing entourage in, expressing confidence in his ability to 'handle them'. When the man outside threatens to break down her door, Shellie reluctantly opens it while Dwight hides in the bathroom.
 0/5
Watching
Fired from the National Security Agency, Frans Balder recruits hacker Lisbeth Salander to steal FireWall, a computer program that can access codes for nuclear weapons worldwide. The download soon draws attention from an NSA agent who traces the activity to Stockholm. Further problems arise when Russian thugs take Lisbeth's laptop and kidnap a math whiz who can make FireWall work. Now, Lisbeth and an unlikely ally must race against time to save the boy and recover the codes to avert disaster.
 0/5

Detective Phil Philips is a down-on-his-luck puppet who used to work for the Los Angeles Police Department. When two puppets from an old TV show wind up dead, Phil suspects something is afoot and rejoins the LAPD as a consultant. Reunited with Connie Edwards, his former human partner, the bickering duo soon find themselves in a race against time to protect other former cast members before the killer strikes again.
 0/5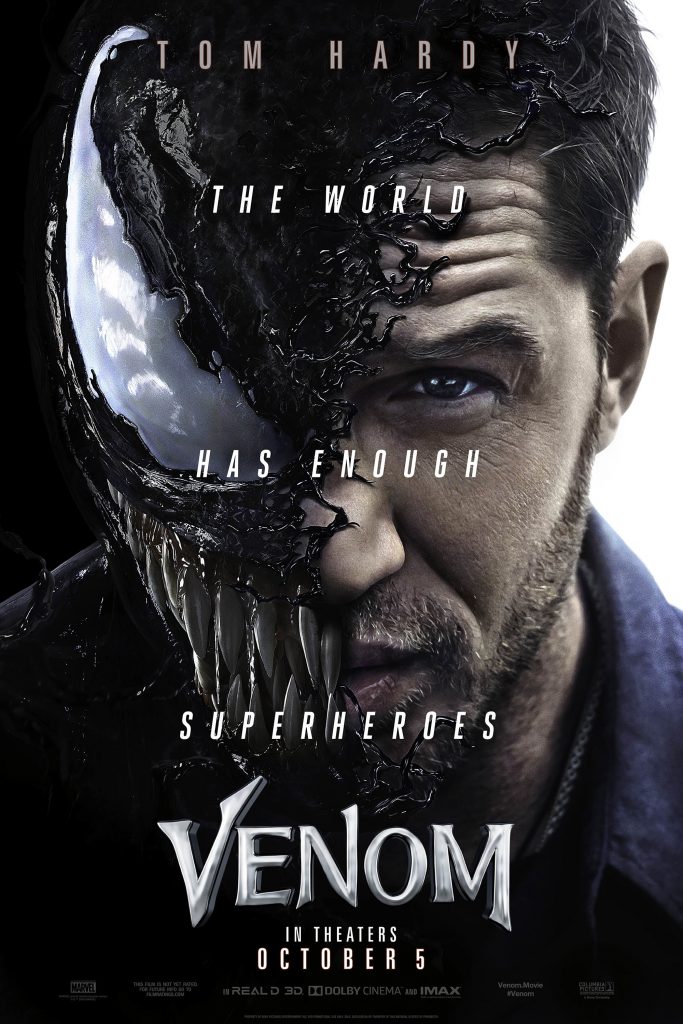 Journalist Eddie Brock is trying to take down Carlton Drake, the notorious and brilliant founder of the Life Foundation. While investigating one of Drake's experiments, Eddie's body merges with the alien Venom — leaving him with superhuman strength and power. Twisted, dark and fueled by rage, Venom tries to control the new and dangerous abilities that Eddie finds so intoxicating.
 3.4/5

Superman and the rest of the Justice League unite to battle a hulking monster named Doomsday — but it's ultimately up to the Man of Steel to save the day as the two titans square off in the heart of Metropolis.
 0/5

As the world mourns the death of the Man of Steel, new heroes emerge, each claiming to be the true Superman reborn. But when a deadly threat uses Superman's absence to target Earth, their powers are put to the ultimate test.
 0/5

Season 2 of the drama series deals with the aftermath of the massacre of the Delos board members that closed the previous season. As different timelines overlap, Dolores (Evan Rachel Wood) puts together an army of hosts and hunts the survivors, planning to take over the real world; meanwhile, Charlotte (Tessa Thompson) tries to understand what happened and regain control of the park. Others embark on different but related quests: Maeve (Thandie Newton) goes looking for her daughter, helped by Hector (Rodrigo Santoro) and Lee (Simon Quarterman); Bernard (Jeffrey Wright) tries to find a solution to the situation without revealing his identity; from beyond the grave, Ford (Anthony Hopkins) ropes William (Ed Harris) into a new game and sends him on a search for the Door, without revealing what it really is.
 0/5
Music
Teal
Bohemian Rhapsody
Use Your Illusion I
Podcasts
Stuff you should know
No such this as a fish
Friday night comedy
bbc 4
Very Bad Wizards
Stuff they don't want
you to know
Ridiculous History
Mission to Zyxx
The Adam Buxton Podcast
Omnibus!
Mythology
Conspiracy Theories
The end of the world with Josh Clark
Stuff to blow your mind
Click bbc
Unexplained Mysteries
The infinite monkey cage
Gone
Behind the bastards
Pratchat