One of the ways I try to keep from going completely insane is when I can, I read, listen and watch some of my media that I have collected over the years. As time is something I don't have a lot of, audiobooks and podcasts are my main goto choices. These I can listen to when walking the dog, cycling to work, at work or even when I'm in the kitchen. 
When watching I use my Plex server that I set up (I will do a post about that) which is great as I can watch and listen to my media on my phone, tablet, pc, tv and even the xbox if needed at home or away.
Here are all the things I have lined up at the moment that I'm slowly getting through. When I'm done I will give them a rating out of 5. Some might last longer than this and might be also still in the next media post(that Karl Pilkington book I have been reading for a long time….)
Audio Books
Stephen Fry – Mythos
In Stephen Fry's vivid retelling we gaze in wonder as wise Athena is born from the cracking open of the great head of Zeus and follow doomed Persephone into the dark and lonely realm of the Underworld. We shiver when Pandora opens her jar of evil torments and watch with joy as the legendary love affair between Eros and Psyche unfolds. Mythos captures these extraodinary myths for our modern age – in all their dazzling and deeply human relevance.

3.5/5
Good Omens by Neil Gaiman, Terry Pratchett
The world will end on Saturday. Next Saturday. Just before dinner, according to The Nice and Accurate Prophecies of Agnes Nutter, Witch, the world's only completely accurate book of prophecies written in 1655. The armies of Good and Evil are amassing and everything appears to be going according to Divine Plan. Except that a somewhat fussy angel and a fast-living demon are not actually looking forward to the coming Rapture. And someone seems to have misplaced the Antichrist.

4/5
Eoin Colfer – Artemis Fowl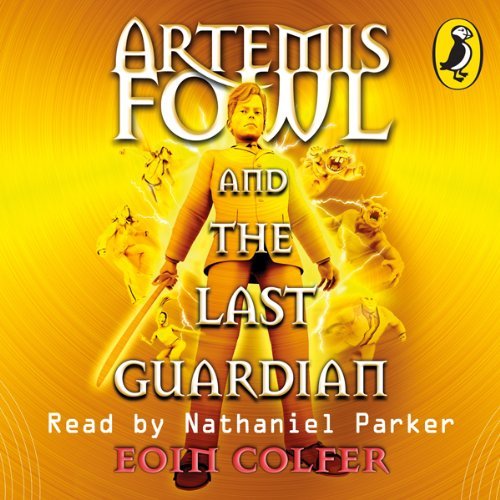 Twelve-year-old villain Artemis Fowl is the most ingenious criminal mastermind in history. His bold and daring plan is to hold a leprechaun to ransom. But he's taking on more than he bargained for when he kidnaps Captain Holly Short of the LEPrecon (Lower Elements Police Reconnaissance Unit). For a start, leprechaun technology is more advanced than our own. Add to that the fact that Holly is a true heroine and that her senior officer Commander Root will stop at nothing to get her back and you've got the mother of all sieges brewing!

3.5/5
Reading
An Idiot Abroad: The Travel Diaries of Karl Pilkington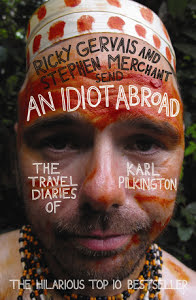 Presenting the Travel Diaries of Karl Pilkington: Adventurer. Philosopher. Knob head. Karl Pilkington isn't keen on travelling. Given the choice, he'll go on holiday to Devon or Wales or, at a push, eat English food on a package holiday in Majorca. Which isn't exactly Michael Palin, is it? So what happened when he was convinced by Ricky Gervais and Stephen Merchant to go on an epic adventure to see the Seven Wonders of the World? Travel broadens the mind, right? You'd think so…

0/5
Sin City A Dame To Kill For
A Dame to Kill For is a comic book limited series first published by Dark Horse Comics in 1993. It is the second story in Frank Miller's Sin City series, and the first to be published in miniseries format. It was written and drawn by Frank Miller.

0/5
Watching
Krypton Season 1
Years before the destruction of the legendary Man of Steel's home planet, Superman's grandfather, Seg-El, fights to redeem his family's honor after the House of El is ostracized and shamed over Seg's grandfather's false claims of a world-killer coming to Krypton. When an attack on the government is attempted, Seg seizes an opportunity to advance himself and his family by allying with those who sentenced his grandfather to execution and destroyed his family's name but when evidence that his grandfather's claims were true is discovered, Seg must work within the system that discarded the House of El in order to protect their future legacy.

3.5/5
Happy! Season 1
Based on the graphic novel of the same name, Nick Sax is a corrupt, intoxicated, ex-cop turned hit man who is adrift in a twilight world of casual murder, soulless sex, and betrayal. After a hit goes wrong, Nick finds a bullet in his side, the cops and the mob on his tail, and a monstrous killer on the loose. But his world is about to be changed forever by a tiny, imaginary, blue-winged horse with a relentlessly positive attitude named Happy. On their journey, they must contend with a laundry list of enemies including angry mobsters, ex-mistresses, ex-wives, and one very bad Santa.

4.5/5
Music
Karl Lagerfeld ‎– Les Musiques Que J'aime – My Favorite Songs
Lana Del Rey ‎– Ultraviolence
They Might Be Giants ‎– Dial-A-Song 20 Years Of They Might Be Giants
Podcasts
Stuff you should know
No such this as a fish
Friday night comedy
bbc 4
Very Bad Wizards
Stuff they don't want
you to know
Ridiculous History
Mission to Zyxx
The Adam Buxton Podcast
Omnibus!
Mythology
Conspiracy Theories
The end of the world with Josh Clark
Stuff to blow your mind
Click bbc
Unexplained Mysteries
The infinite monkey cage
Gone
Behind the bastards
Pratchat